Media Partners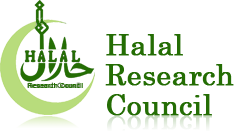 Halal Research Council is an organization working globally on Halal certifications in order to cater the needs of food and nutrition agencies and side by side non-food agencies especially in the FMCG sectors.

Halal Research Council certifies the products under the reverent coordination of recognized Shariah Supervisory Board, Highly qualified Food Technologists, Chemical Engineers and R&D professionals in respect of eligibility for Certification through research based methodology scrutinizing the sources of ingredients, examining the entire supply chain, chemical examination and analyzing Shariah prospects of ingredients used in the products.
---
Export Hub is the most reliable and trusted B2B platform for global wholesale trade. At Export Hub, we continue to develop services in order to help businesses prosper and discover more opportunities. We are proud to say that Export Hub trade services work towards building better and longer relationships between buyers and sellers from across the globe. Our mission to provide an opportunity to all small businesses by helping them connects with companies beyond their borders.
For Reference:
Kindly go through the link
---